I am pretty proud of myself this month- I bought 8 books and was 'gifted' four by family members so I cut back a lot on my buying.
For more information about this book refer to my August Wrap Up. I bought this on sale reduced to three pounds from 9.99 in Heffers, Cambridge, England. It is a New Adult Snow White re-telling. There are two other books in this series- Charm and Beauty, both of which are also New Adult retellings. I will not be reading them at this point in time but I may pick them up when I am a bit older (I'm only 13 incase you were wondering).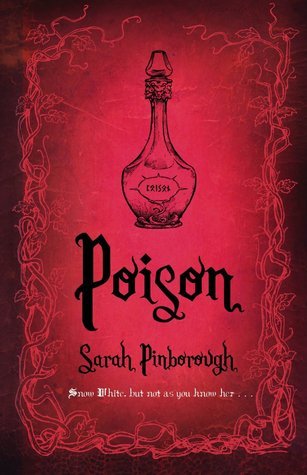 Poison is a beautifully illustrated retelling of the Snow White story which takes all the elements of the classic fairy tale that we love (the handsome prince, the jealous queen, the beautiful girl and, of course, the poisoning) and puts a modern spin on the characters, their motives and their desires. (taken from goodreads)

Harry Potter and the Prisoner of Azkaban by J.K. Rowling
This is the third book in that Harry Potter series and as such I will not be providing a synopsis of this book. I have obviously read this before but wanted my own copies of the books. This was also bought in Heffers by my aunt, Nikki, so thank you!!! (she doesn't even know I have a blog but I figured I would thank her anyway).
I got this book second hand for 1 pound 99p due to a creased spine and one small tear. I started this book, hated it and no longer have it (I gave it to my grandmother to put in the book exchange boxes in the cafe she runs).
It's Jack's birthday and he's excited about turning five. Jack lives with his Ma in Room, which has a locked door and a skylight, and measures 11 feet by 11 feet. He loves watching TV but he knows that nothing he sees on screen is truly real. Until the day Ma admits that there's a world outside.
This is the Roads Classics edition. Their is a silver motif on the cover of the book which is hard to see in the image but if you look at it from an angle you can see it more easily. This too was purchased in Heffers.
Jane Eyre is 'obscure, plain and little'. Despite her seeming lack of charm, her strong spirit makes an indelible impression, and many are drawn to her; not least the reader. The uncompromising yet restrained first-person narrative of Jane Eyre powerfully allies one with the heroine and instills an earnest desire to see Jane clear of the many trials, betrayals and cruelties she must endure. Through all her endeavors, Jane's quiet quest is to find the compassion and admiration of a kindred spirit; Charlotte Bronte's genius was to engender just this in the reader

. (taken from goodreads)
THE NEXT THREE BOOKS ARE FROM WATERSTONES IN MILTON KEYNES.
This is a YA Contemporary romance that I don't know much about but am hoping to enjoy (or at least, I didn't know much about until I read the goodreads synopsis when I was copying it).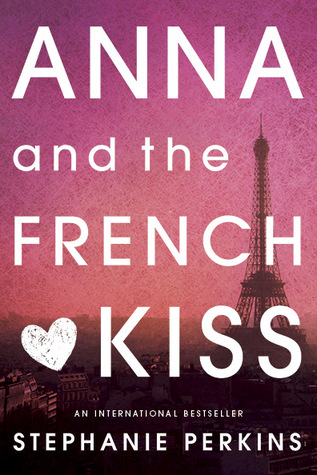 Anna is happy in Atlanta. She has a loyal best friend and a crush on her coworker at the movie theater, who is just starting to return her affection. So she's less than thrilled when her father decides to send her to a boarding school in Paris for her senior year.

But despite not speaking a word of French, Anna meets some cool new people, including the handsome Étienne St. Clair, who quickly becomes her best friend. Unfortunately, he's taken —and Anna might be, too. Will a year of romantic near misses end with the French kiss she's waiting for? (taken from goodreads)

For more information on this book see my August Wrap Up. This is a YA contemporary with a related book coming out later this year. My Nanny (Grandma) bought this for me so thank you very much!!!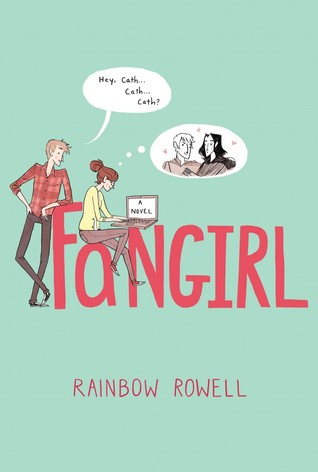 Cath is a Simon Snow fan. Okay, the whole world is a Simon Snow fan… But for Cath, being a fan is her life—and she's really good at it. She and her twin sister, Wren, ensconced themselves in the Simon Snow series when they were just kids; it's what got them through their mother leaving. Reading. Rereading. Hanging out in Simon Snow forums, writing Simon Snow fan fiction, dressing up like the characters for every movie premiere.

Cath's sister has mostly grown away from fandom, but Cath can't let go. She doesn't want to. Now that they're going to college, Wren has told Cath she doesn't want to be roommates. Cath is on her own, completely outside of her comfort zone. She's got a surly roommate with a charming, always-around boyfriend, a fiction-writing professor who thinks fan fiction is the end of the civilized world, a handsome classmate who only wants to talk about words… And she can't stop worrying about her dad, who's loving and fragile and has never really been alone.

For Cath, the question is: Can she do this? Can she make it without Wren holding her hand? Is she ready to start living her own life? Writing her own stories? And does she even want to move on if it means leaving Simon Snow behind? (taken from goodreads)

This is a YA Fantasy set in a world where knowledge is strictly controlled and a prized part of society. (Goodreads provides a much better summary than me…) Nanny also bought me this!
In a world where the ancient Great Library of Alexandria was never destroyed, knowledge now rules the world: freely available, but strictly controlled. Owning private books is a crime.

Jess Brightwell is the son of a black market smuggler, sent to the Library to compete for a position as a scholar… but even as he forms friendships and finds his true gifts, he begins to unearth the dark secrets of the greatest, most revered institution in the world.

Those who control the Great Library believe that knowledge is more valuable than any human life – and soon both heretics and boooks will burn… (taken from goodreads)

THAT'S IT FOR THE BOOKS I ACQUIRED IN THE UK!!!
For more information about this book look at my August Wrap Up or my Sunday Post for the week 16th-22nd of August. This is a YA fantasy about werewolves. It is the second book in the Howl series and as such, I will not be including a synopsis in order to not spoil the book for anyone who has not read the first. I bought the ebook edition of this book (it is the one on the phone in the picture).
For more information about this book see my August Wrap Up. This is the first book in the Creepy Hollows series about faeries. This is the book on the kindle (I bought the kindle edition).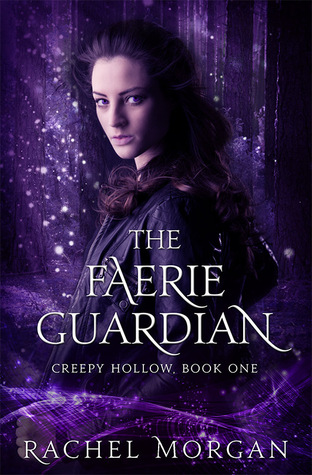 Protecting humans from dangerous magical creatures is all in a day's work for a faerie training to be a guardian. Seventeen-year-old Violet Fairdale knows this better than anyone—she's about to become the best guardian the Guild has seen in years. That is, until a cute human boy who can somehow see through her faerie glamor follows her into the Fae realm. Now she's broken Guild Law, a crime that could lead to her expulsion.

The last thing Vi wants to do is spend any more time with the boy who got her into this mess, but the Guild requires that she return Nate to his home and make him forget everything he's discovered of the Fae realm. Easy, right? Not when you factor in evil faeries, long-lost family members, and inconvenient feelings of the romantic kind. Vi is about to find herself tangled up in a dangerous plot—and it'll take all her training to get out alive.

[This novel was originally published in four separate parts: Guardian, Labyrinth, Traitor and Masquerade. It includes bonus scenes at the end that were not published in the individual parts.]

(taken from goodreads)
This is a YA retelling of A Thousand and One Nights. To see more about this book read my August Wrap Up. This is the first book in a series and I can't wait for the next book.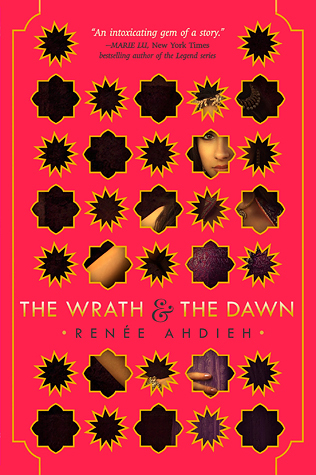 In a land ruled by a murderous boy-king, each dawn brings heartache to a new family. Khalid, the eighteen-year-old Caliph of Khorasan, is a monster. Each night he takes a new bride only to have a silk cord wrapped around her throat come morning. When sixteen-year-old Shahrzad's dearest friend falls victim to Khalid, Shahrzad vows vengeance and volunteers to be his next bride. Shahrzad is determined not only to stay alive, but to end the caliph's reign of terror once and for all. (taken from goodreads)

This is the Perustopia Book of the Month. It is YA fantasy. As of the 23rd of August when I am writing this post I have not yet read it but I am planning on doing so before the end of August- fingers crossed.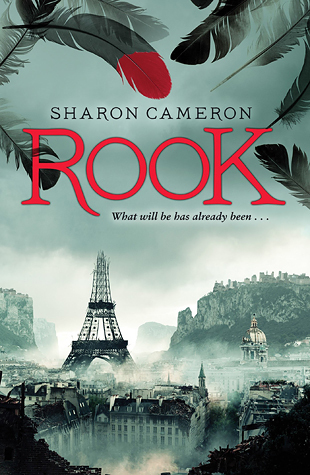 History has a way of repeating itself. In the Sunken City that was once Paris, all who oppose the new revolution are being put to the blade. Except for those who disappear from their prison cells, a red-tipped rook feather left in their place. Is the mysterious Red Rook a savior of the innocent or a criminal?

Meanwhile, across the sea in the Commonwealth, Sophia Bellamy's arranged marriage to the wealthy René Hasard is the last chance to save her family from ruin. But when the search for the Red Rook comes straight to her doorstep, Sophia discovers that her fiancé is not all he seems. Which is only fair, because neither is she.

As the Red Rook grows bolder and the stakes grow higher, Sophia and René find themselves locked in a tantalizing game of cat and mouse. (taken from goodreads)

This is a YA Steampunk fantasy and the first book in a series.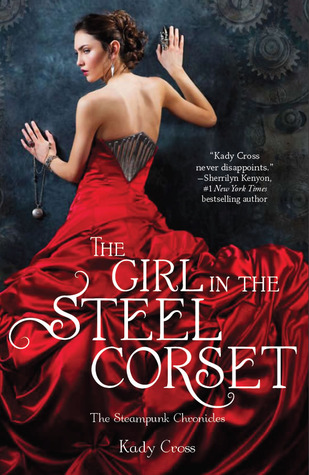 In 1897 England, sixteen-year-old Finley Jayne has no one… except the "thing" inside her.

When a young lord tries to take advantage of Finley, she fights back. And wins. But no normal Victorian girl has a darker side that makes her capable of knocking out a full-grown man with one punch…

Only Griffin King sees the magical darkness inside her that says she's special, says she's one of them. The orphaned duke takes her in from the gaslit streets against the wishes of his band of misfits: Emily, who has her own special abilities and an unrequited love for Sam, who is part robot; and Jasper, an American cowboy with a shadowy secret.

Griffin's investigating a criminal called The Machinist, the mastermind behind several recent crimes by automatons. Finley thinks she can help and finally be a part of something, finally fit in.

But The Machinist wants to tear Griff's little company of strays apart, and it isn't long before trust is tested on all sides. At least Finley knows whose side she's on even if it seems no one believes her.
Eat Sleep Read Bookmark by Peter Pauper Press
I really like Peter Pauper Press for bookmarks. I currently have two and hope to build my collection. This one is quite a bit more modern than the one that I bought last month. Clicking on the image will take you to where you can buy the bookmark and find out more information.
As of the 23rd of August I am currently reading this book. I am not going to provide a synopsis as I went into the book without knowing anything and am loving the mysteries unfurling but I will explain one thing that confused me: they don't have normal seasons- summers and winters last years and there is no way of foreseeing when it will change. I stole this copy from my mum and don't have any intention of giving it back, she can always come and take it from my bookshelf if she needs it.