Well, as expected, I did not read as much this month as I did in June as I was away on holiday for two weeks, one of which I had approximately 40 minutes reading time total. I did however read a fair bit despite not finishing my TBR.
I apologise for the delay, I thought I had posted this but found it in my drafts earlier today. I did not finish this post completely but I thought better this than nothing and as I am writing my August Wrap Up now, I do not have time to do a mini review for all of the books on here. Here it is though!
Books Read:
This was a library book which I got my hands on in June.
This is a YA horror novel. I enjoyed this book but it was a bit like a cheap horror movie or dramatic piece and wasn't the most well-constructed piece of literature in that it entertained more than made you think. Due to an element of massive bugs, of which I have a fear, I fell asleep with the light on after this. Or, well, I attempted to. My mum came in and wasn't having any of it and made me turn it off. I was okay but I did wake up quite quickly the next day. Not any worse than the times I dream about wasps though, which I am also deadly afraid of.
Paul is the new kid at Mortingham Boarding Academy, and he has a dark secret.
Caitlyn admires Paul from afar and resents that he only has eyes for Erika.
Erika thinks that she and Caitlyn are best friends, but she's wrong.
Adam is a bully with a major chip on his shoulder.
Mark is outgrowing his old friends but doesn't know how to make new ones.

In a few short hours, none of this will matter. Without warning, a horrifying infection will spread across the school grounds, and a group of students with little in common will find themselves barricaded in a classroom, fighting for their lives. Some will live. Some will die. And then it will get even worse. (taken from goodreads)
The Kiss of Deception by Mary E Pearson
You can see my review for this book here.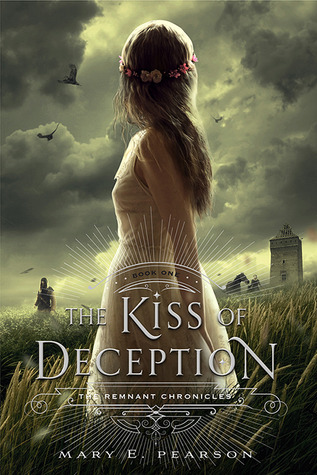 This book is a YA Fantasy novel about a runaway Bride-Princess, a Prince and an Assassin. To see a full length review for this book click on the link above the book cover. I will also have the link in the footnotes at the end of this post incase you want to see the rest of the post first.
Vampire Academy by Richelle Mead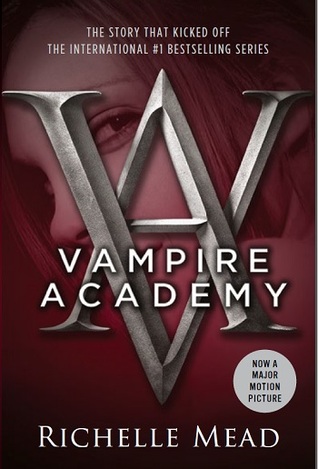 This is a YA fantasy which isn't nearly as girly, cheesy, mediocre or otherwise juvenile as the title and cover might make you think. In fact, the characters are pretty badass. But now you might be thinking… why did you only give it three stars then, Rogan? Well truth be told, whilst I enjoyed this book I didn't enjoy it as much as a lot of other people and it wouldn't make it near my top 50 or maybe even top 100 list of books. However, I have heard that this series does get better so if I find the second book for very cheap on the Kindle Store (where I got the first book) I will try it out and see if it is better but I am not promising that I will read the whole series.
Lissa Dragomir is a Moroi princess: a mortal vampire with a rare gift for harnessing the earth's magic. She must be protected at all times from Strigoi; the fiercest vampires – the ones who never die. The powerful blend of human and vampire blood that flows through Rose Hathaway, Lissa's best friend, makes her a dhampir. Rose is dedicated to a dangerous life of protecting Lissa from the Strigoi, who are hell-bent on making Lissa one of them.

After two years of freedom, Rose and Lissa are caught and dragged back to St. Vladimir's Academy, a school for vampire royalty and their guardians-to-be, hidden in the deep forests of Montana. But inside the iron gates, life is even more fraught with danger… and the Strigoi are always close by.

Rose and Lissa must navigate their dangerous world, confront the temptations of forbidden love, and never once let their guard down, lest the evil undead make Lissa one of them forever… (taken from goodreads)
Days of Blood and Starlight by Laini Taylor
Dreams of Gods and Monsters by Laini Taylor
These are the second and third books in the YA Fantasy series, Daughter of Smoke and Bone, and as such I will not be giving a synopsis of these books. There is also a novella.
You can see the first book in this series here.
The series about Chimaera and Angels at war, unlikely alliances, immensely strong friendships and a forbidden love which changes the way they think, see and feel about everything.
Fairest by Laini Taylor
Loveblood by M.J. O'Shea
The Matchbox Diary by Paul Fleischman, Illustrated by Bagram Ibatoulline
You can see my review for this book here.
Second Chance Summer by Morgan Matson
Fantastic Beasts and Where to Find Them by J.K. Rowling
One Hundred Names by Cecelia Ahern
You can see my review for this book here.
The Salmon Who Dared to Leap Higher by Ahn Do-hyun
Magic Flutes by Eva Ibbotson
This was a re-read. I bought this book last year I believe and have already read it multiple times. I think that kind of makes it obvious how much I enjoy it.
This is the second book in the Elfin series by Quinn Loftis. The third book is expected on September 15th. It is called Surrender and at the moment, for some reason, is not on the Elfin series page of goodreads but is on the authors page.
You can visit Quinn Loftis' website here and her goodreads page here.
You can see the first book in this series here.
This is a series about elves who are in the midst of a civil war, friends with unbreakable bonds, love which holds them together and evil which threatens break them off from their families forever. Oh, and, you know, destroy the world.
Wintergirls by Laurie Halse Anderson
Book Review Links:
The Kiss of Deception: here
The Matchbox Diary: here
One Hundred Names: here