Hello, so today I am bringing you my first ever original tag!!! For this tag you visit this website and look at the ten random words it will generate and decide which book the word reminds you of. Now, the catch is: the word cannot not be in either the first page or the blurb of the book. To make it harder. Because I can. Also, if you like, try to use the word in your description of why you chose the book (this shouldn't be too difficult).
Let's go!
My Words:
identity, tragic, art, spirits, domino, sideshow, pig, grinning, sparkle, critical
#1: Identity
Magyk by Angie Sage because the identity of multiple characters is unknown. (+1 bonus point)
#2: Tragic
The Salmon Who Dared to Leap Higher by Ahn Do-hyun because the ending was beautiful and tragic and real.
(+1 bonus point)
#3: Art
I'll Give You the Sun by Jandy Nelson because the main characters are very into art, different aspects of art help shape the characters lives and the plot and there is also art referenced to and art shown, decorating the pages of the book. (+4 bonus points)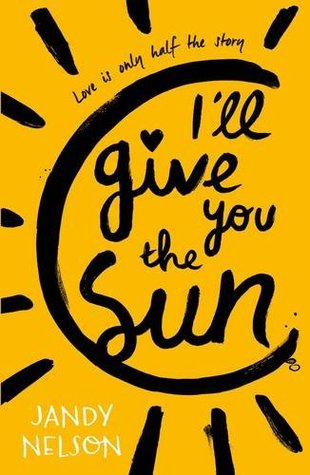 #4: Spirits
Abandon by Meg Cabot because the underworld. And um, dead people. Hence, spirits are prevalent, both dead and alive. (That was a really failed attempt at dramatic writing. It sounded better in my head.) (+1 bonus point)
#5: Domino
Shiver by Maggie Stiefvater because everything repeats like the domino effect. No offense but the storyline basically repeats at the end of the third book. Like seriously. (+1 bonus point)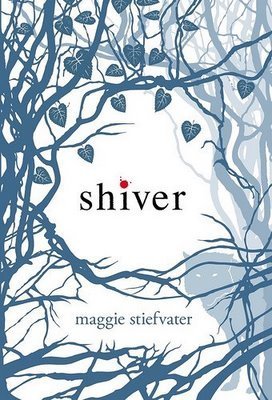 #6: Sideshow
Unite Me by Tahereh Mafi because it is a small novella. Incase you didn't know what a sideshow was, like me, here is the definition:
(+1 bonus point)
#7: Pig
The Bronze Horseman by Paullina Simons because it is a mammoth of a book. Which is similar to a pig who ate too much? Right? Please say yes, I couldn't think of anything else. (+1 bonus point)
#8:Grinning
Boys for Beginners by Lil Chase because the ending was so satisfying it left be grinning from ear to ear. Like the Cheshire cat from Alice in Wonderland. (+1 bonus point)
#9: Sparkle
Midnight for Charlie Bone by Jenny Nimmo because the cover of this book actually sparkles. Like legit sparkles, not just shines, but sparkles. Not glitter sparkle but still sparkle. In the editions I have anyway. (+2 bonus points)
#10: Critical
Girl Online by Zoe Sugg because people are often critical due to her not-outright-acknowledged use of a ghostwriter for some of the writing. (+1 bonus point)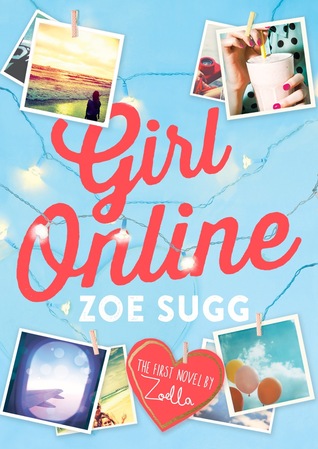 Total number of points: 24
Now, as for who I tag.
I tag:
Nicole from awayinneverland, Audrey from Forwards and Bookwards and Beatrice from DreamlandBookBlog (as well as any of you who want to do it. Just leave a link in the comments so I can check it out, link to my post and have fun!!!!!!!)