Yes, I know that this is going up on a Tuesday and after the Tuesday posts but those were per-scheduled… Okay? Okay.
#1 The Wrath and the Dawn by Renée Ahdieh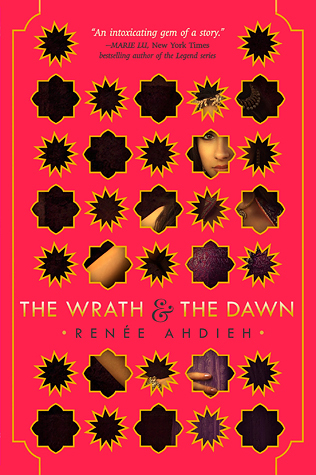 The Wrath and the Dawn by Renée Ahdieh is the first book in a series (I am not sure how many books there will be in the series but currently Goodreads is saying there will be a second one. It is about a King with many brides and murders and a world that is not all that it seem. I cannot wait to read it! To the extent that I am actually going to buy the hardcover edition instead of wait for the paperback. I hardly ever do that, if you didn't know, because I prefer paperbacks.
Every dawn brings horror to a different family in a land ruled by a killer. Khalid, the eighteen-year-old Caliph of Khorasan, takes a new bride each night only to have her executed at sunrise. So it is a suspicious surprise when sixteen-year-old Shahrzad volunteers to marry Khalid. But she does so with a clever plan to stay alive and exact revenge on the Caliph for the murder of her best friend and countless other girls. Shazi's wit and will, indeed, get her through to the dawn that no others have seen, but with a catch . . . she's falling in love with the very boy who killed her dearest friend.

She discovers that the murderous boy-king is not all that he seems and neither are the deaths of so many girls. Shazi is determined to uncover the reason for the murders and to break the cycle once and for all.

(taken from goodreads)
This book was released at the beginning of June and the paperback comes out in October.
#2 The Heart of Betrayal by Mary E Pearson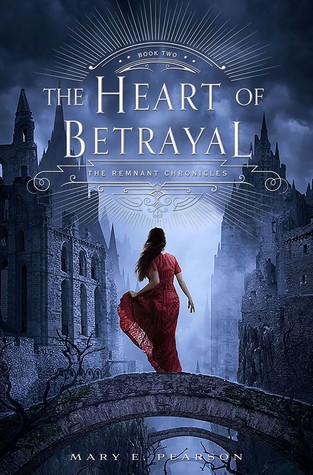 This is the second book in the YA Fantasy series 'The Remnant Chronicles', the first book of which is The Kiss of Deception. As this is the second book I will not give a synopsis more than to say the series is about a Princess, an Assassin, a Prince and a journey. However, I did write a spoiler-free book review about the first book which you can find here if you want to know more.
This book came  out on the 6th of July in hardback and comes out around the same time next year in paperback. I will be waiting until the paperback of this book is out (I have the first book in paperback and I don't love it soooooo much that I will change formats).