Here are a few recent new releases you might want to check out! I know I will be!
#1 Because You'll Never Meet Me by Leah Thomas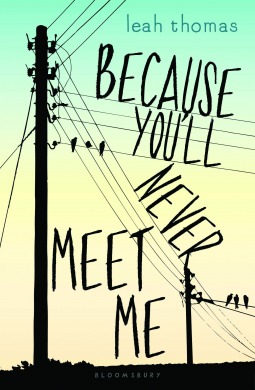 This is a debut novel about two boys who can never meet in real life but strike up a friendship through letters. I am very, very excited to read this book!
Ollie and Moritz are two teenagers who will never meet. Each of them lives with a life-affecting illness. Contact with electricity sends Ollie into debilitating seizures, while Moritz has a heart defect and is kept alive by an electronic pacemaker. If they did meet, Ollie would seize, but turning off the pacemaker would kill Moritz.

Through an exchange of letters, the two boys develop a strong bond of friendship which becomes a lifeline during dark times – until Moritz reveals that he holds the key to their shared, sinister past, and has been keeping it from Ollie all along. (taken from amazon.co.uk)

This book came out in hardback at the beginning of last month (as well as ebook) and was released as a paperback on the 2nd of this month (July 2015).
#2 The Isle of the Lost by Melissa de la Cruz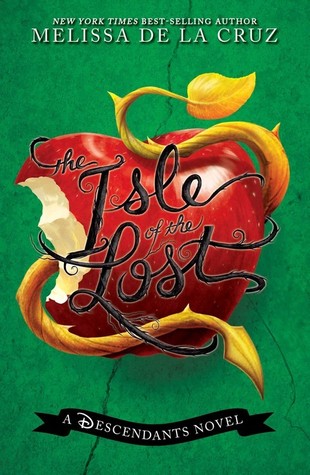 This is the prequel to the Disney channel original movie, Descendants, which is about the children of all our favourite Disney villains.
Twenty years ago, all the evil villains were banished from the kingdom of Auradon and made to live in virtual imprisonment on the Isle of the Lost. The island is surrounded by a magical force field that keeps the villains and their descendants safely locked up and away from the mainland. Life on the island is dark and dreary. It is a dirty, decrepit place that's been left to rot and forgotten by the world.

But hidden in the mysterious Forbidden Fortress is a dragon's eye: the key to true darkness and the villains' only hope of escape. Only the cleverest, evilest, nastiest little villain can find it…who will it be?

(taken from amazon.co.uk)
This book was released in the US about two months ago but the UK release date was set for the 18th of June. The book just became available in the past week or so.
That's about it for this week's new releases! I know there are more but I need to save some for next week!
-Rogan x